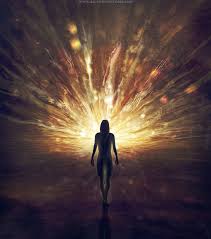 by Belinda Lams

The soul has a language all its own. There's nothing quite like it. Even though it speaks, we're not always listening. It's easy to tune out the subtleties of the soul and focus on the loud voices in our heads. You know what I'm talking about, right? The chatter box negativity that is quite incessant unless you learn how to tame it. Soul speaks in symbols and nuances. It speaks in moods. It likes to reflect and contemplate. It doesn't require answers for everything. Soul is imaginative, inward, and deep.

Reading Thomas Moore's "Care of the Soul" for a few rounds has helped me to consider that all of the things we internally experience in this life are worthy of exploration—whether depression, enthusiasm, detachment, bliss—they all have meaning and provide clues to who we are. I am learning to allow my soul to speak. Instead of disregarding or squelching, I am tuning in to see what it wants and needs.

If you look at what symptomizes in your life as a message instead of something to conquer, you can bore into the depths of your being and collect elements of meaning and desire, potentially bringing them back up to the surface. This can renew intimacy with yourself and others. It can provide compassion and appreciation for the journey.

Hey...this life is filled with twists and turns. None of us really know all that much. If we don't allow ourselves to learn the language of soul, then we're missing a guiding light. I want to hear what it has to say because I think it just might be leading me toward the truest version of my life.