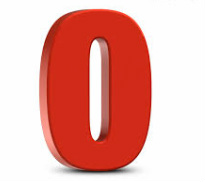 by Belinda Lams
We all have these equations about life. By equations, I mean beliefs about how things work. It's the classic if/then calculation. For instance, "If I'm really nice to this person, then they will like me."
Nice = Liked
These equations run our lives, and often unbeknownst to us. Like secret codes buried in our operating system, they guide us unwittingly to accomplish the complex task of getting our needs met.
Now, the shocking revelation. Sometimes these equations are false. Remember those True/False tests in grammar school? You get a list of mathematical equations and you must determine if they are true or not by marking T or F. The beliefs that are running our lives underground are much the same. They may or may not be accurate. Ugh! And if they're not,
then what the heck are they doing to my life?!
One such erroneous equation that I've been examining is this:
Non-productive = No value
Is this really true? If it is, then every time I'm not producing something tangible, then that has no value. It's a waste of time and life. So, if I really believe and live by this, then a good portion of my life is not valuable because I'm not always producing something tangible. In becoming aware, I can see that this equation gets an F on the T/F scale.
It's not true because life has cycles and seasons. It has times when we're very productive and times when we're resting, quiet, waiting, contemplating, and internal. Not only does that exist, it's actually necessary. I talked about this in the podcast with artist Dorsey McHugh.
(Listen here
if you missed it.)
In learning the truth, I see that I am part of the cycle of things. I have dormancy. I have sprouting. I bear fruit. I get exhausted. I go underground. I daydream. AND it's all valuable. There is value in nothing...in no thing. This is when I get to replenish my nutrients. I get to re-evaluate where I expend my energy. I get to become very close to my inner life and my own soul. I get to receive instead of merely give out like a machine gun in rapid fire.
Even as I understand the truth, there's a little voice in my head who fights to keep that old equation alive. I understand it has a stake in my productivity because it receives identity there. It believes productivity=value, which equals good. However, that voice is not the truest me and so I gently remind it that there is value in being plus doing, not merely doing.
No thing = Value
If you suffer from diminishing the value of your downtime—of no thing—I encourage you to question your presuppositions. Are they true? Learn to infuse the empty spaces with the same value and meaning as your productive states, with the understanding that they are absolutely necessary. The emptiness must exist. Just like the cycles and seasons of life, you are a part of nature too.
As my musician husband says, "There is value in the space between the notes, otherwise there would be no song."