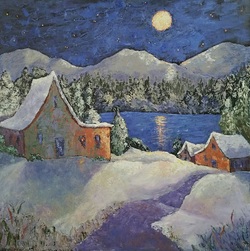 Listen
to this fascinating phone interview with a mystical soul and artist extraordinaire,
Dorsey McHugh
. You will love her! We had so much fun exploring the depths of art, honoring space, following the call in our lives, and the unique art that resides in each one of us. You'll be inspired to let yourself be the truest you.
You can find Dorsey's art in galleries around the country as well as her website
dorseymchugh.com.