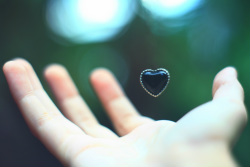 by Belinda Lams

You've been drinking the same water for years. It tastes fine....
Until one day, you are handed a glass of pure, crystal clear water.

You sip.

This is amazing! Unbelievable! You wonder what you've been drinking all these years. Was it even water?

So it is with love. When you experience a love that penetrates to your depth—love that knows, accepts, prefers, envelops, bestows, heals—then all that is not love is now perceptible.

We live in a murky realm. We attempt to give love. We long to receive love. But there are so many guards blocking the way.

Vulnerability would surely reveal the shame, insecurity, unworthiness that is buried deep within.

We spend precious energy protecting old wounds—energy that, if released, could nurture the love we crave.

But we don't notice, and instead tolerate the familiar landscape. We drink the water we know.

Then love cracks open the door and shines its pure light, offering a glimpse of the truth we secretly hoped was there. We recognize the impurity and resignation of our lives. We now know what is possible.