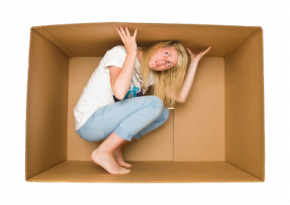 by Belinda Lams

What used to work doesn't work.
What used to fit doesn't fit.


I noticed that my mint plant has been shriveling quickly after watering. As a novice gardener, I FINALLY realized there may be a problem with the roots.


I lifted up the container to investigate underneath. Sure enough, I discovered the roots desperately reaching out through the holes. They had outgrown their current container and went on a mission to find nourishment.

Common sense says it's time to transplant the mint into a larger container with fresh soil. (No, I haven't done it yet. Why would I listen to someone named Common Sense?)

How many times do we try to force ourselves to stay in a container that just doesn't fit anymore? Whether it's a role, a job, a dynamic, a relationship, a pattern, a belief, a paradigm?

Clearly, my mint plant will die if I don't give it the room it needs to expand and develop.

What about you?
Where do you need to make room for yourself in your life?