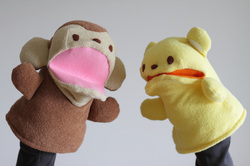 by Belinda Lams

What is your pet story? (Not the one about your dog). What is your favorite well-worn negative story about yourself? What have you been using to define yourself in the world?

Recently, a woman was telling me about her relationship with her boyfriend. She hasn't been sure if he is fully committed to her. He doesn't communicate for a while, then shows up again as if nothing happened. She has been starting to wonder if he might be using her...but then quickly explains, "Well, I'm insecure you know. I've always been that way." That's her pet story.

Another person told me that the reason he is stuck in life is because of his "primal self-loathing and shame." When I pushed in a little bit to explore the possibilities of freedom, he defended his position as if it was sacred territory. He could never let that one go. That's his pet story.

We all have at least one pet story. It's a belief, idea, or judgment that we've attached to our identity and use to operate in the world. It typically gives us license to be much less than we can be. If we don't have the story, then what? Who are we without it?

Try this exercise. I'd love to hear what you discover.

•Define your pet story.
•Give it margins and see it as separate from the real you.
•Examine and determine what it would be like if you didn't have it in your operating system.
•If you're willing, try letting it go as an experiment.
•If you like living without it, consider leaving it behind.
•If you prefer living with it, then by all means....